Photographs
Autumn, Fall, whatever...
Shot through a circular polarising filter
Flight of a Jetliner
It was just past sunset, and light from below the horizon illuminated the contrails in a brilliant burst of yellow
vapour-trail.blogspot.com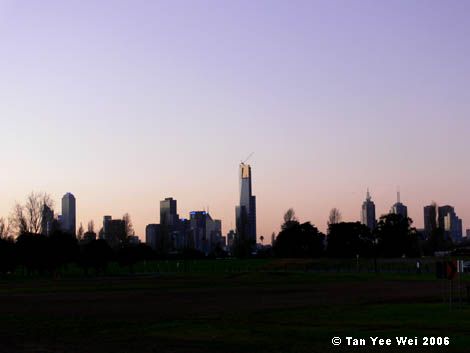 City Skyline
That tall building that is still under construction is going to be the tallest building in Melbourne. And the tallest residential building in the world. That is one penthouse to own.
Photography
Labels: Melbourne, photography