Penang photographs
Batu Ferringhi beach
Casuarina Hotel's poolside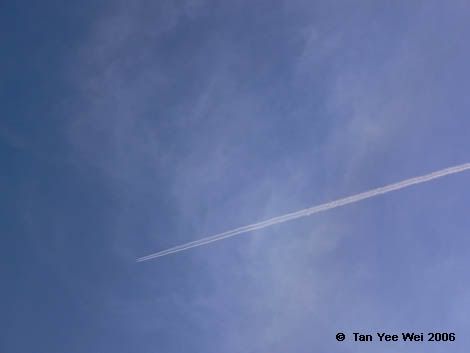 Vapour trail of a jet aircraft
These monkeys were copulating just 2 seconds before I clicked the shutter.
I think they were doing it doggie style.

The Teluk Bahang dam

The greenish water in the foreground is the dam's contents, the light brown strip is the dam embankment, and the dark blue bit beyond is the sea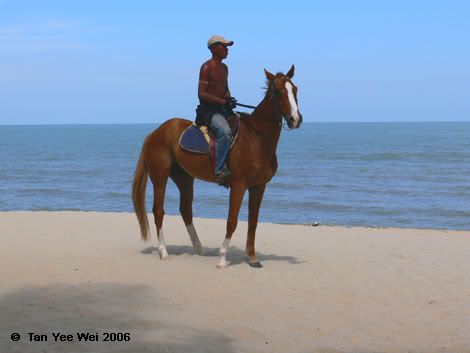 For a fee, one can ride on one of these things along the beach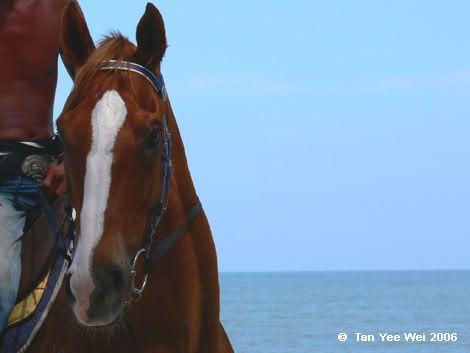 Alley downstairs; living quarters upstairs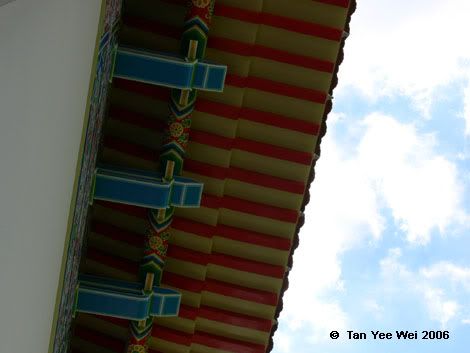 Kek Lok Si temple
[image removed]
This last image was really not necessary was it? :p
Edited 8pm:
Sonia said in the comments: Try imagining Yee Wei bending down (really near) to take a pic of the horse's penis. LOL...

Please do not do as Sonia says. I was actually squatted quite far away (perhaps 3 metres) and all I had to do was to zoom in (remember that this camera has 12x zoom) and depress the shutter release.
Photography
Labels: holidays, photography