Macro photography of a sparrow chick
On Saturday, I had a rare opportunity of having a photo shoot with a sparrow chick at a swimming pool. It was surprisingly docile, not even moving when the camera lens was 1 cm from its face (sufficiently close to resolve the individual fibres in the fine wing feathers).
Click on the large images to see the details.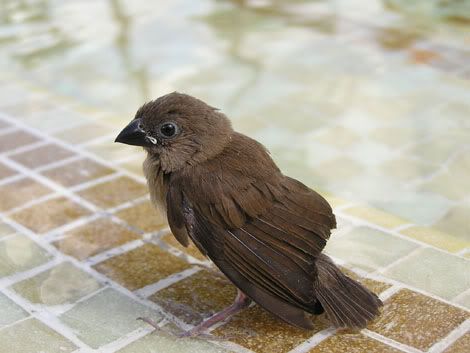 a tentative shot from far away
Closer...
It Blinked
Click here for large size image
untitled
Click here for large size image
Photography
Labels: photography