Fifth Gear
is back on Channel 5 BBC! They have started with the new season, the first episod aired on 10 October. Now I'm eagerly awaiting 17th October for my next fix.
With fantastic cars, inspiring commentary, generally impartial reviews, stimulating content and wonderful camera work, Fifth Gear comes highly recommended. And there's Vicky Butler-Henderson too.
If you are in the UK, tune in to 5 on Mondays 8pm, or Tuesday midnight for a repeat screening. For those of us poor sods outside of BBC's benelovent reach, there is always the option of downloading the episods via Bit Torrent.
Here's
the 10/10/05 episod.
Vicki Butler-Henderson...
Click here for large size image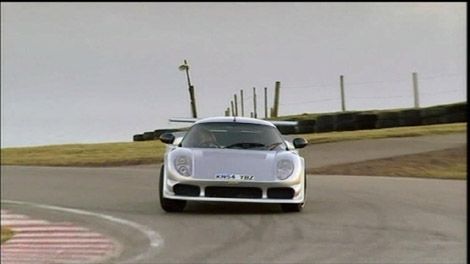 ...in a Noble M400
Click here for large size image
I thought getting an image of VBH (as she is sometimes referred to) from the web might be a bit tricky. I was wrong. The first site from
Google's search
was "
A Vicki Butler-Henderson appreciation site
" with
loads
* of pictures. How surprisingly convenient.
* loads = much, much more than absolutely nessecary