(s)he was buried in sand
I'll be busy for a while. In the mean time, do enjoy the following photograph of a few of my friends.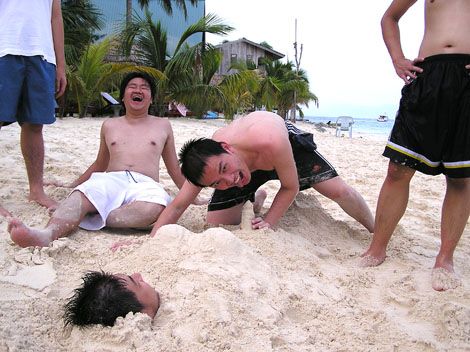 Two Boobies and a Penis
Click here for large size image

Pulau Perhentian, July 2004.

As you can see, the penis was very well detailed. Maybe not anatomically accurate, but nonetheless it manages to shout "I am a KKC!" at the viewer.
Photography
Personal
Labels: photography