Photographs from the Melbourne Commonwealth Games- Boxing
caution: moderately large sized photographs. Exercise patience.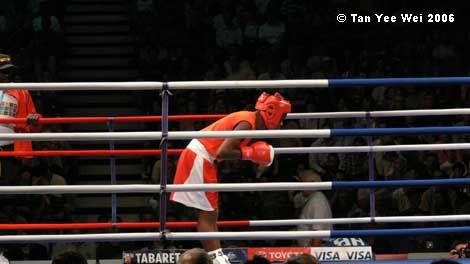 Sharif Bogere of Uganda bowing in the ring before his featherweight (57kg) quarterfinal match with Luke Jackson of Australia.
Sharif Bogere during a break between rounds.
He lost to Jackson 12-18.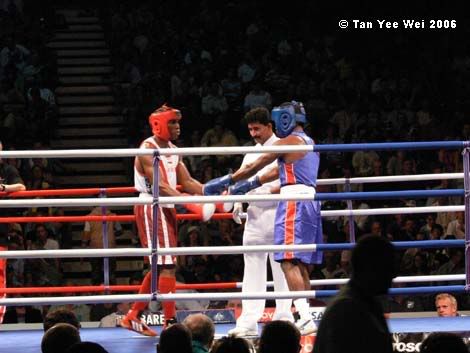 Adonis Stephenson (in red) for Canada, and Chimwemwe Macfer Chiotcha (in blue) for Malawi touching gloves before their middleweight (72kg) quarterfinal match.
Stephenson won the match 31-9.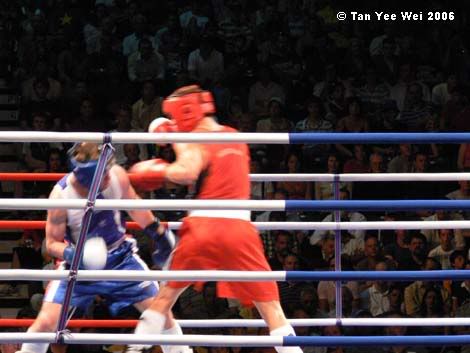 Jarrod Fletcher (red) of Australia and Craig McEwan (blue) of Scotland in their middleweight quarterfinal match.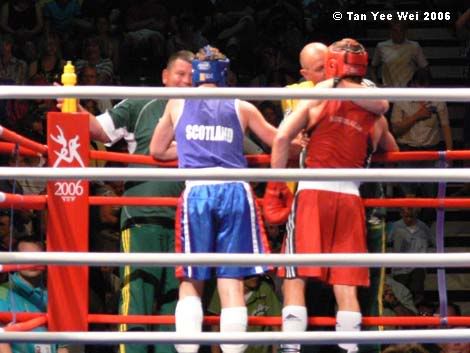 Fletcher won 27-10.
The post-match interactions here between boxers and support crew was the most friendly of the day.
Photography
Labels: Melbourne, photography