Photographs from the Melbourne Commonwealth Games- Marathon
caution: moderately large sized photographs. Exercise patience.
Tracey Morris of Wales at the 35km mark. She finished the race in 2:33 hours for 4th position.
Note her cheerful smile- something rare in a gruelling marathon.

Click here for large size image
Click here for Deviant Art entry
Hellen Cherono Koskei of Kenya finished a mere 2 seconds behind gold medallist Kerryn McCann of Australia.
Francis Robert Naali of Tanzania and Teboho Sello of Lesotho.
They finished 8th and 10th.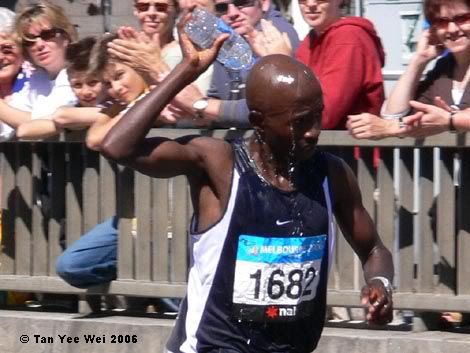 Teboho Sello cooling off after the 40km mark.
Bottles of fluid at the 35km refueling station neglected by runners.
***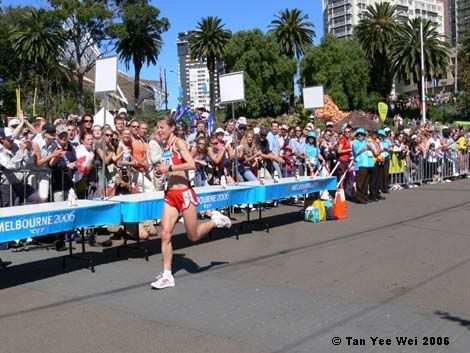 The original photograph of Tracey Morris which the digitally altered version (first image) is based on.
Photography
Labels: Melbourne, photography