Photographs: Webb Bridge at sunset
On Wednesday, I went with
Diana
to look at the Webb Bridge, west of the (Melbourne) city centre. Unfortunately, I was brain dead due to lack of sleep and an unexpectedly busy lunch shift. When I reviewed the photographs, I found many areas which I would normally explore, but had failed to even notice them. I also noticed many dodgy compositions- skewed horizons, skyscrapers straddling the frame's edge….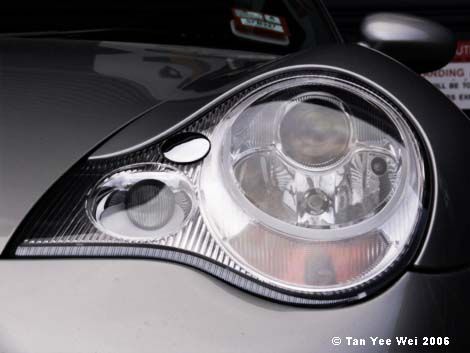 Porsche 996
Click here for large size image
I was tempted to upload a close-up photo of the Porsche's wheel assembly, but anyone who is interested would already know what a ventilated brake disc looks like. So I'll not waste bandwidth.
Click here for large size image
And this is the Webb Bridge, a concrete bridge with fancy metal latticework enclosing the deck. Its designers D. Marshall (architect) & R. Owen (artist) say,
"From afar, it is perceived as an object that becomes, in turn, a place of action and transition as one uses it. […] As an object, it appears as a delineated structure, a sensuous volume, light and linear. Space is seen as atmospheric, dynamic and transitional."

What? Sounds like throwing a lot of nifty words into a spinning blender.
Regardless, the bridge is a wicked structure.
Click here for large size image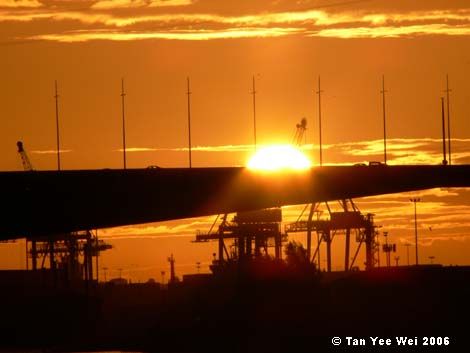 The sun, the port and another bridge
Click here for large size image
And some images from the past two weeks…
A Window Cleaner
Click here for large size image
Note the intensity of the sky's colour
Click here for large size image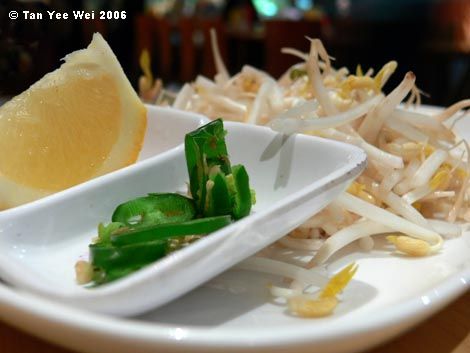 Click here for large size image
Photographs
Labels: gatherings, Melbourne, photography