7 Apples
One of the advantages of working in St Kilda (Melbourne) is the proximity to 7 Apples, a gelateria.
It is so good that I end up getting a cone every 2 working days or so (which is equivalent to 3 or 4 times every fortnight). This habit might not be very good on the calorific front, but I
am not
can't be bothered counting. It is not cheap too ($3.90), but the tips from each shift are usually more than enough to pay for my ice cream hits.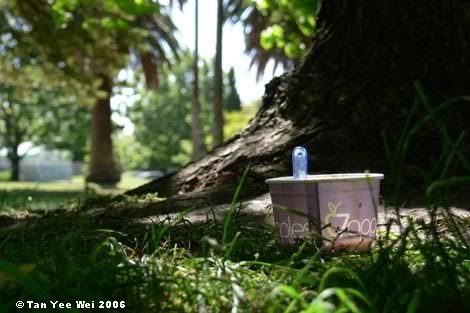 Click here for large size image
Click here for Deviant Art entry
Click here for large size image
Notice I only started taking photos
after
the gelato was gone.
7 Apples is located 75, Ackland Street. Take the 96 tram towards St Kilda Beach and get off one stop after Luna Park. The green coloured shop is located on the right just before the tram stops. Beware of the queue on hot weekends.
***
On a completely different note, here is a sky shot. A 24mm lens would be nice.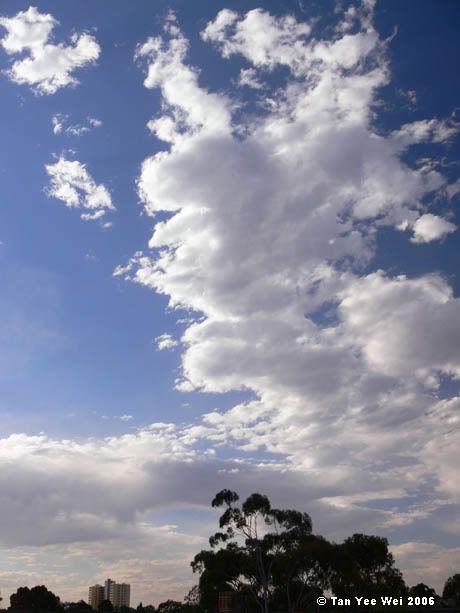 Labels: food, Melbourne, photography