Old Shanghai (2)
On Sunday, I took a walk to another group of old buildings, this one located near the long distance coach terminal.
It is similar to the
other area
I visited previously, with quaintly crooked lanes, disorganised groups of houses and women washing vegetables along the lanes.
Click here for large size image
However, this area is earmarked for demolition. The process of evicting residents from their decades-old homes is common practice in Shanghai. The city government kicks everyone out and pays them a hefty sum to cover the astronomical cost of getting a new home, and these residents generally feel quite lucky to be able to get a free upgrade in housing.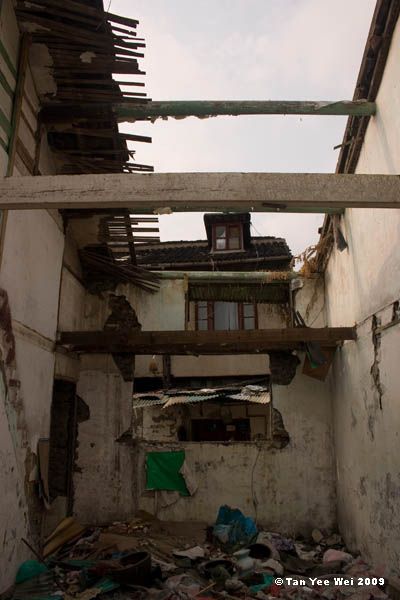 More than 2/3 of the buildings in the area have been made inhabitable. The roofing has been removed, the upper level floors completely smashed through, and everything of possibly any value has been scavenged. Roof tiles, window panes, doors, washroom fixtures, wooden stairs, electrical fixtures… everything that can possibly be reused has been taken away by successive scavengers. What remains among the standing structural members (these are too difficult to break without machinery) are huge chunks of concrete, masonry and other odd reminders that someone used to call this home.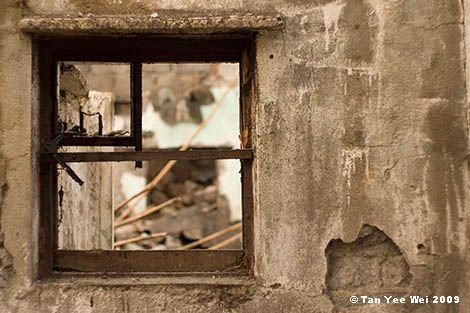 Click here for large size image
This used to be a kitchen- the window has a little square frame where an exhaust fan used to reside, and decades of hot oily air had deposited a film of disgusting black muck on the frames.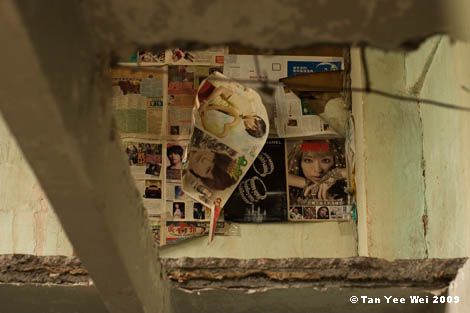 Click here for large size image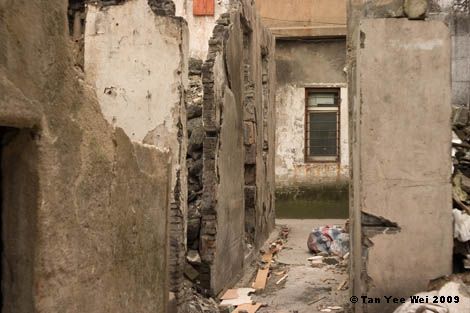 Click here for large size image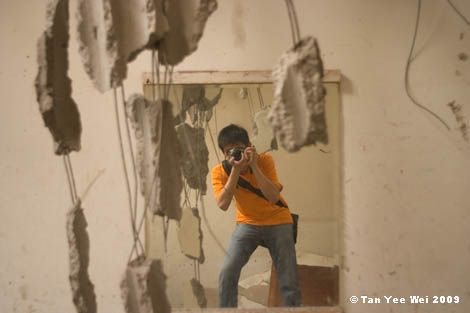 Click here for large size image
Labels: China, photography